Khloe Kardashian revealed her "one regret" about getting cosmetic surgery ― not doing it sooner.
"I've always wanted my nose done, forever," Kardashian said, explaining that she'd felt that way "her whole life."
"But it's in the middle of your face and it's scary to think about," the "Good American" founder continued. "But I finally got the courage and I did it and I love it."
After the interview, Kardashian provided additional details on Twitter.
While some thought the nose job revelation was new, Kardashian pointed out that she actually spoke about it last year.
"Yes! I spoke about it at the reunion with Andy Cohen as well," she wrote on Twitter. "I got it a couple weeks before True's first birthday. Love it!" Her daughter True turns 3 on April 12.
When someone remarked that their experience with the procedure was painful, Kardashian said hers was the opposite.
"Mine was a breeze," she wrote. "That's crazy. It honestly was so easy for me."
"My only regret is that I didn't do it sooner," she added.
"Everyone says, 'Oh my gosh, she's had her third face transplant,'" Kardashian said during the special. "But I've had one nose job [by] Dr. Raj Kanodia. And everyone gets so upset, like, 'Why don't I talk about it?'"
"No one's ever asked me," she proclaimed. "You're the first person in an interview that's ever asked me about my nose. I've done, sure, injections. Not really Botox. I've responded horribly to Botox."
Kardashian said her reason for going under the knife had to do with "KUWTK." Before joining the reality series, she said she was "very secure." But she felt slighted when compared to her sisters Kourtney and Kim, and with how others perceived her.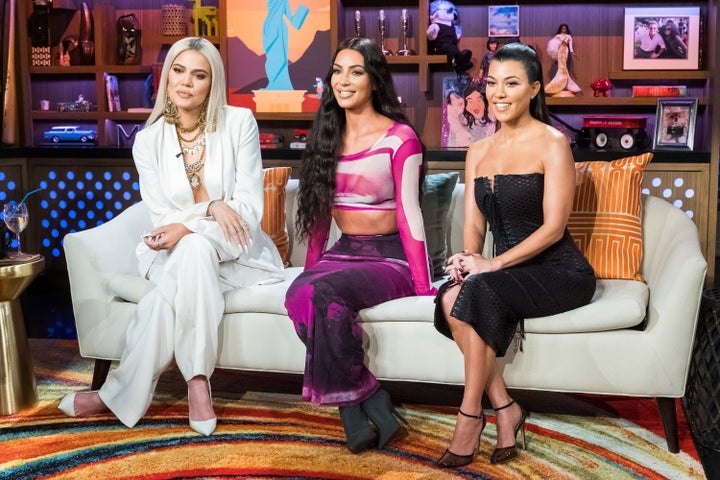 "We did so many photo shoots where they would receive racks and racks of clothes and I was told by so many different stylists, I was given about two or three pieces of clothing but not to worry because I would be in the background anyway," Kardashian said.
Kardashian recently shut down a commentator who claimed the star had gotten butt implants.
"Omg u can see her implants when stretching," the person wrote on Instagram at the time. "A 2nd layer of her bum on top of her bum."
"Lol silly goose. It's the seam design of the leggings," Kardashian responded. "That's so funny ha! You guys just want to believe anything bad."