Exercise — especially when it has meant time outdoors — has been a lifeline for many of us during the coronavirus pandemic, particularly in the first few months of lockdowns. However, what we could safely do was pretty limited. Now, thanks to warmer weather and vaccines, workout options will expand for people in the coming weeks. Running outdoors, taking fitness classes or spending some time in the gym all feel more possible than they did last year.
But to exercise right now also still means looking out for your own health and the health of those around you. It's important to continue taking the proper precautions to prevent COVID-19, which includes wearing a face mask in most cases.
We turned to the experts to find out which athletic and sports face masks they recommend for various workouts. Here's what you should know, along with some options:
Do you need to wear face masks while running outside?
If you've tried running or working out with a face mask on, you probably had a hard time breathing and broke more of a sweat than you bargained for. Experts say it's not completely necessary to wear a mask while you're running or walking outside when you're not around others. That said, it's best to bring one with you (more on the proper one in a minute) so you can wear it if you end up being near people.
Should you wear a face mask when going to the gym or fitness classes?
Absolutely. Whenever you're indoors and around others, it's best to wear a face covering to protect yourself and the people around you. Risk of transmission in places like gyms or workout studios increases compared to exercising outside. Indoor spots have lower ventilation, and you're in closer proximity to other people (people who are breathing heavily, mind you).
The face mask recommendation holds true even if you're fully vaccinated. While your personal risk is low if you've received your shot, others in the space ― whether they're other gymgoers or employees ― might not be vaccinated. Wearing a face mask ensures that everyone is doing their part to prevent the spread of COVID-19.
What face mask material is best for running and exercising?
The material and fit of your sports face mask is important to consider because the best face mask materials can limit the spread of large and small virus particles.
A September 2020 study suggested that gaiters, which many people prefer when working out, may be one of the worst choices. The material is porous compared to other masks, and it's harder to make them fit snugly to your face. Bandanas are also not very effective options, according to the research. That said, the study had a lot of limitations (it wasn't set up to mimic real-world behavior, for one) and the researchers received some backlash from other scientists and journalists. Those options may be fine depending on your activity ― for example, a fitness class outside.
Lightweight and moisture-wicking face mask materials like polyester and Spandex are ideal for sports and athletic face masks, according to Roberto Mandje, the head coach of the New York Road Runners and former Olympic athlete.
"The mask should contain less cotton or linen-like materials, as these don't breathe as well, causing the mask to become more sweat-soaked as you go deeper into your run or workout," Mandje said.
Mandie also pointed out that "you want the mask to be reusable and washing machine-friendly."
The Mayo Clinic supports this recommendation, noting that a mask won't impede your performance. It also notes that you should pay attention to the number of layers in your mask:
Mask material should be no more than two layers thick or less. Unfortunately, surgical masks may break down, as they become wet from sweat and increased exhalation that occurs during exercise.

Aside from the mask breakdown, the use of surgical or N95 respirators has been found to be safe with minimal effects on major performance factors, such as heart rate, respiration rate, blood pressure and oxygen saturation (SO) during aerobic training.
If you don't have any of these options available to you and you know you're likely not going to be in a crowd, then bring whatever mask you have. In the end, any face covering is better than no covering at all when you're around people, according to Dr. Daniel Devine of Devine Concierge Medicine.
"I recommend a mask with a tight weave of fibers versus a face covering made of loosely woven fibers like many bandanas," he told HuffPost in August 2020. "[However], any breathable face covering, simple bandana included, is better than no face covering when running in crowded areas."
Devine advised looking for face masks that are moisture-resistant, because face masks tend to lose their structural integrity and can distort the seal around the face when they get damp. Choosing a face mask with a nose wire you can shape or built-in nasal support (like these on Etsy or this one from Amazon) can help maintain that seal.
On the hunt for the best breathable face masks for running and workouts? Take a look at some options below.
HuffPost may receive a share from purchases made via links on this page. Prices and availability subject to change.
Under Armour Sports Mask
Under Armour
graf lantz Regular Zenbu Organic Cotton Face Mask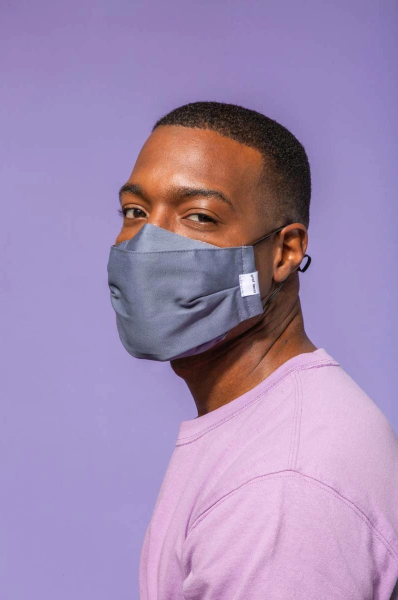 graf lantz
lululemon Ear Loop Face Mask (Pack Of Three)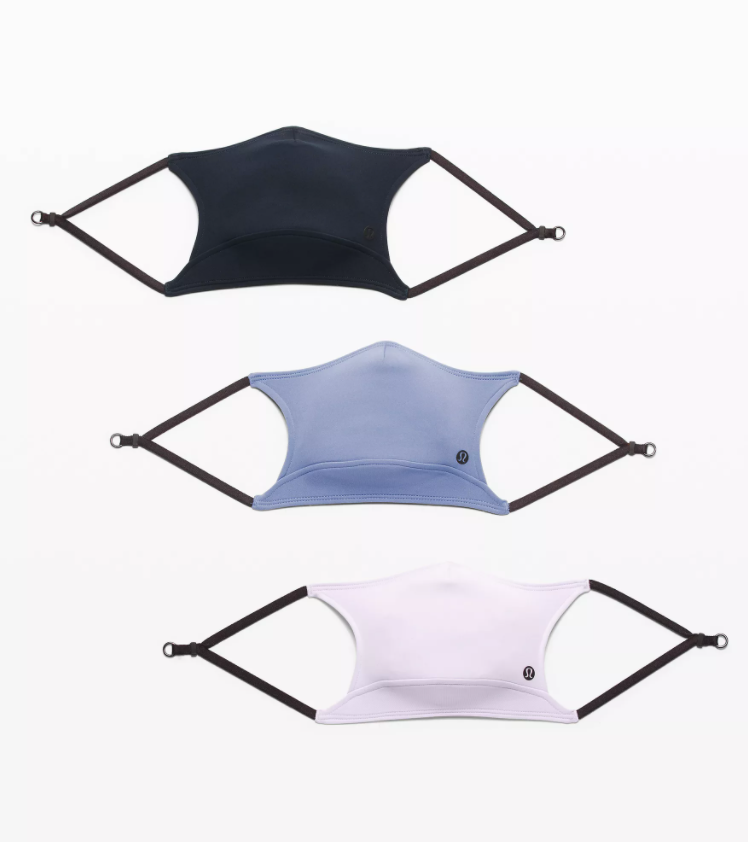 lululemon
Shock Doctor White Play Safe Face Mask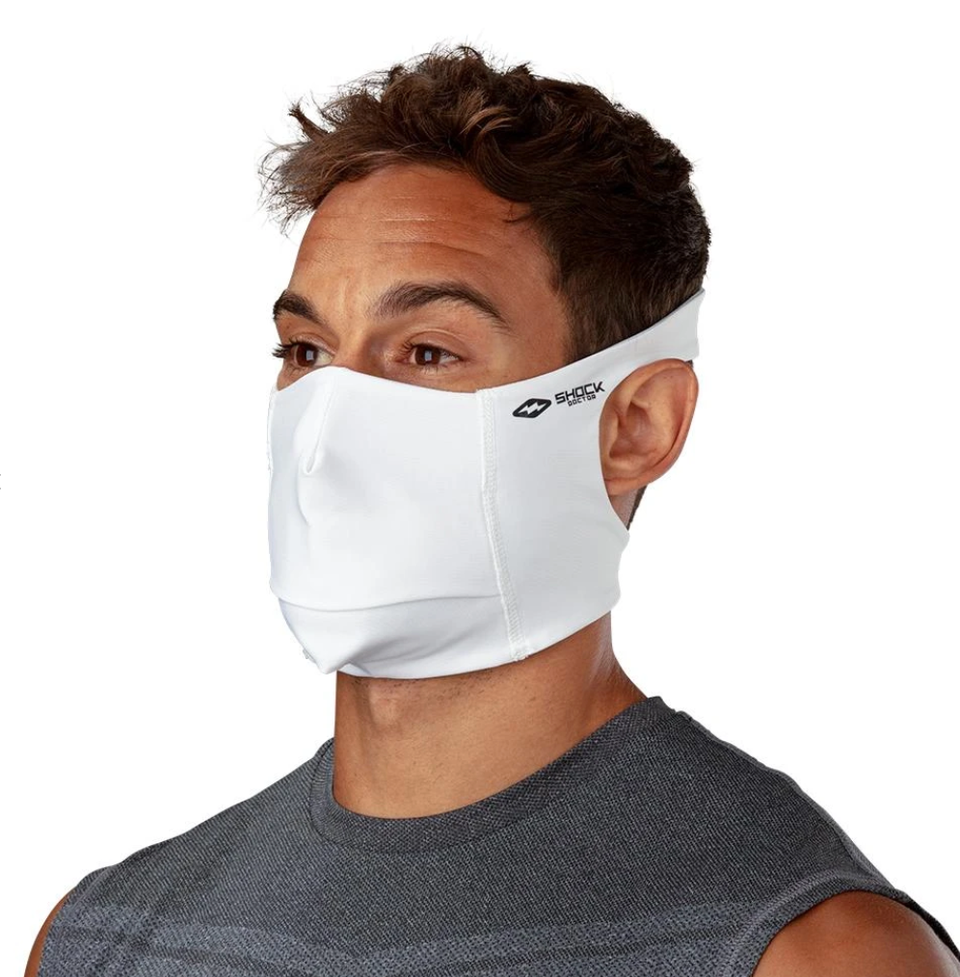 Shock Doctor
Page One Multifunctional Face Mask Gaiter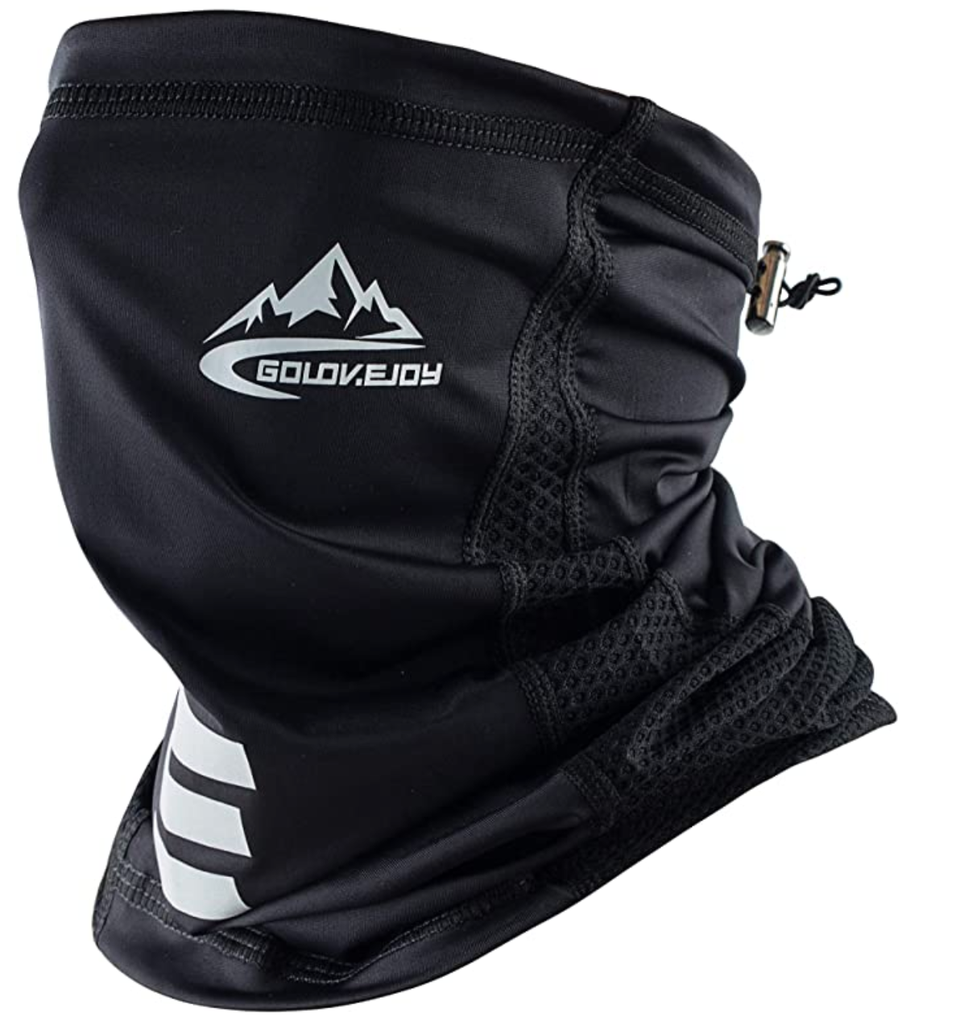 Amazon
Champion Moisture-Wicking Face Mask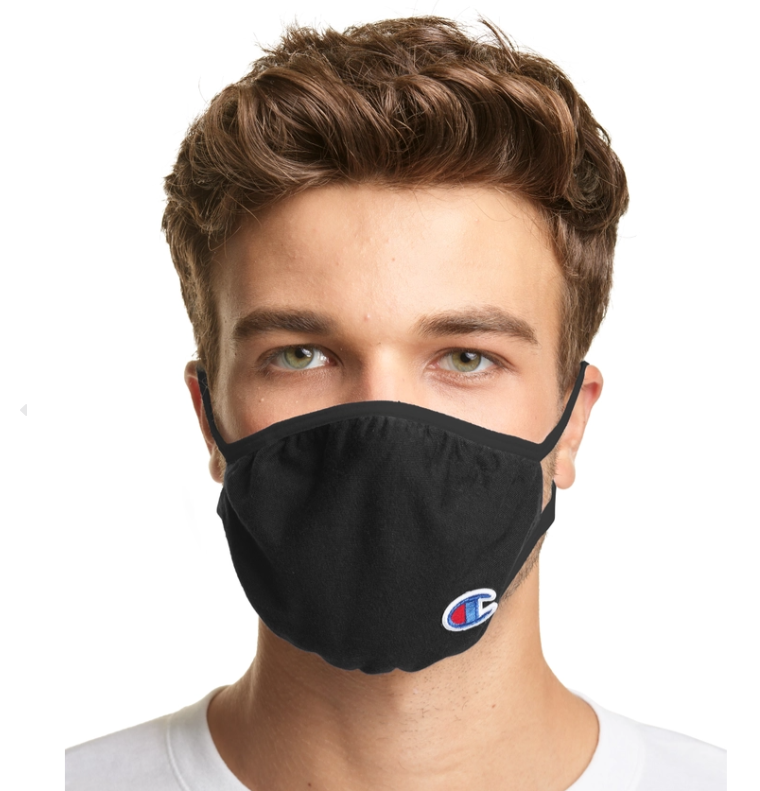 Champion
Koral Shiny Netz Face Mask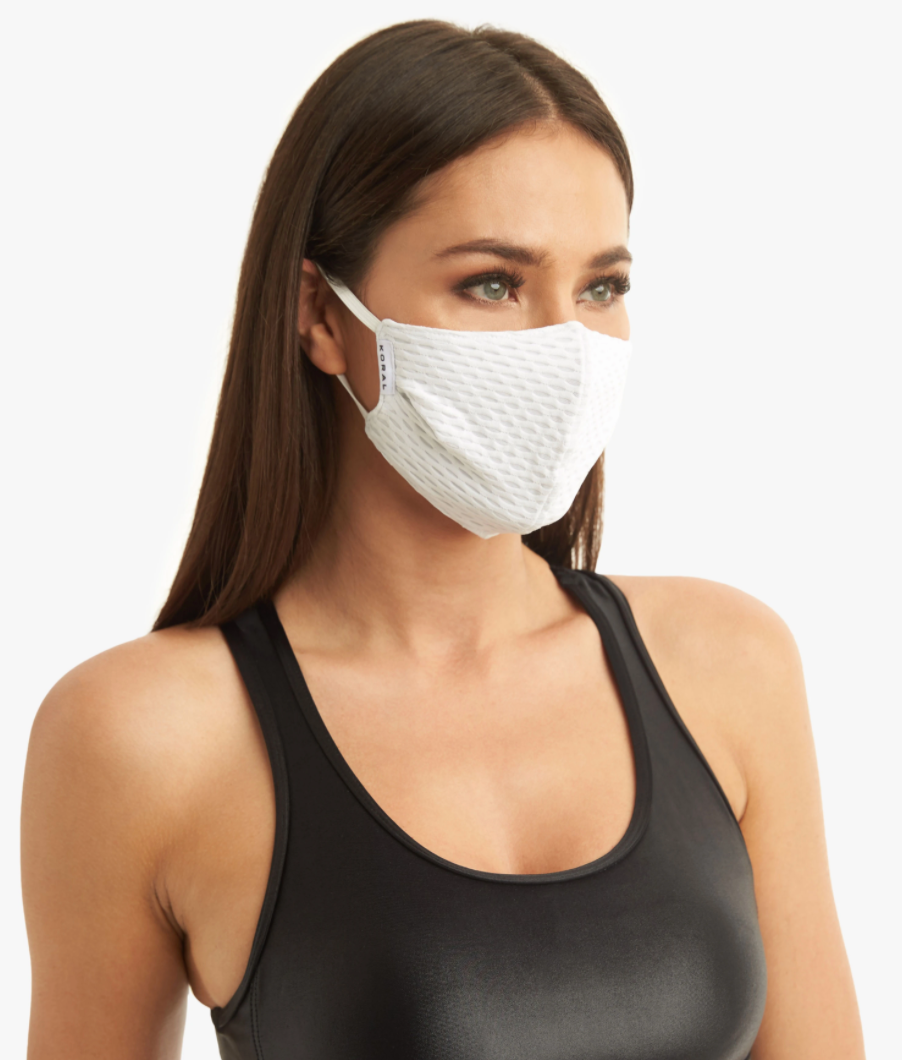 Koral
Keen Together Mask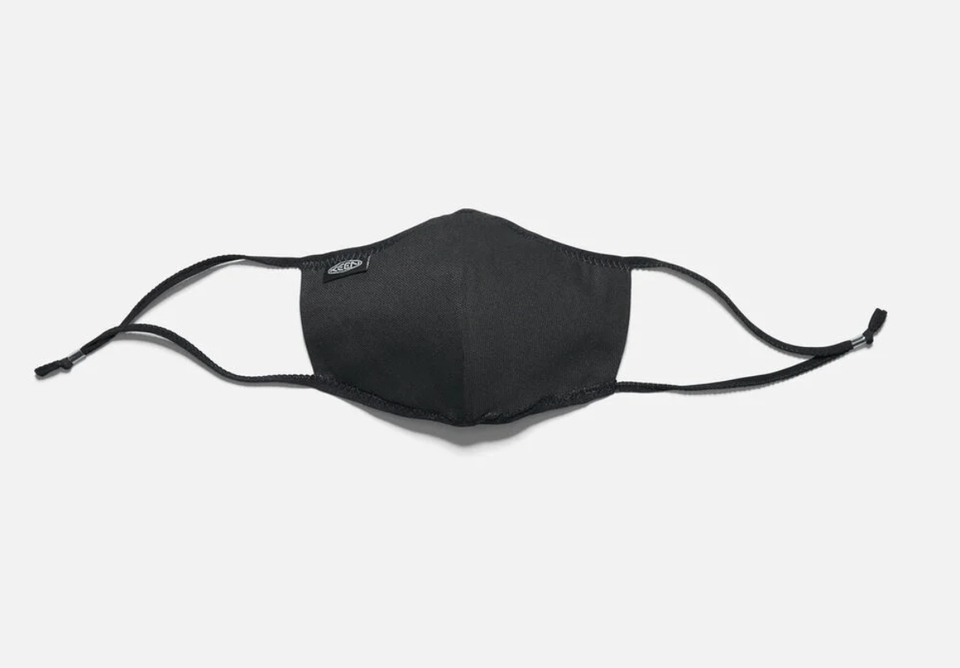 Keen
NEWMARK Cloth Face Mask (Pack Of Three)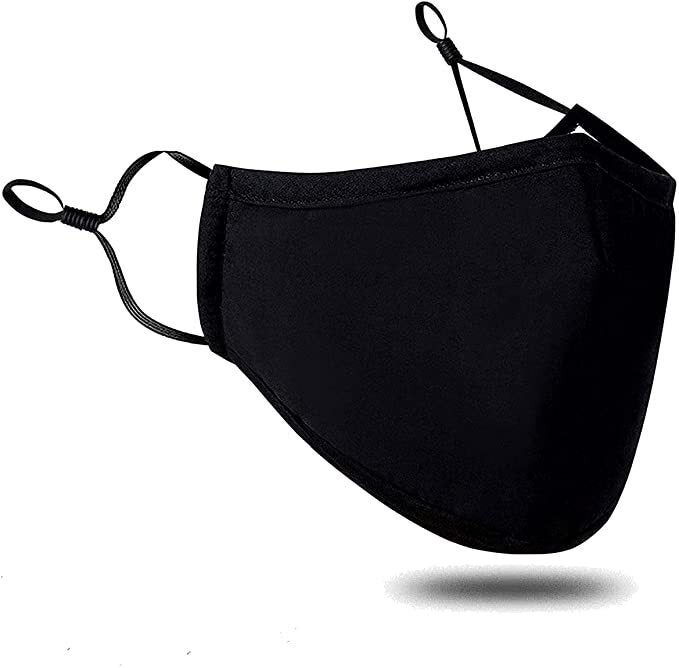 Amazon
Onzie Mindful Mask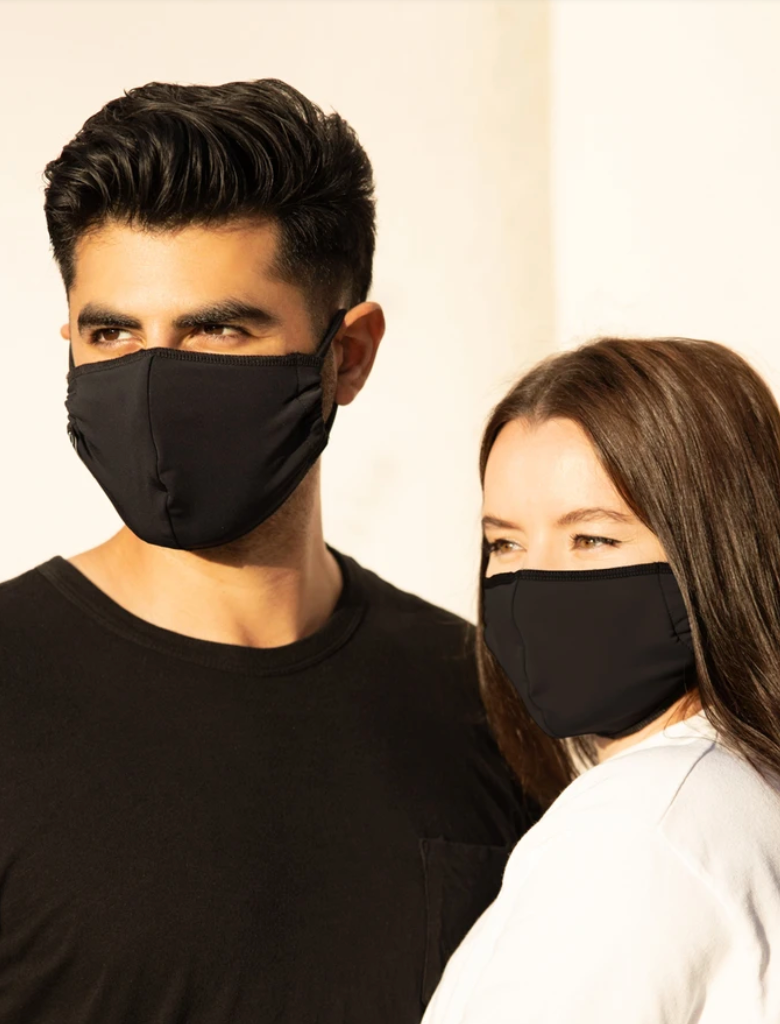 Onzie